Earth Rated Compostable Dog Bags Unscented 60 Bags 4 Refill Rolls
---
Description

Poop Bags
Certified Compostable
100% Leak-Proof Guarantee
Never Stop Wagging®
Made with Recycled Cardboard Cores!
Just Pennies Per Poop!
Extra strong for poops of all sizes.
Extra long 9 x 13 inch bags.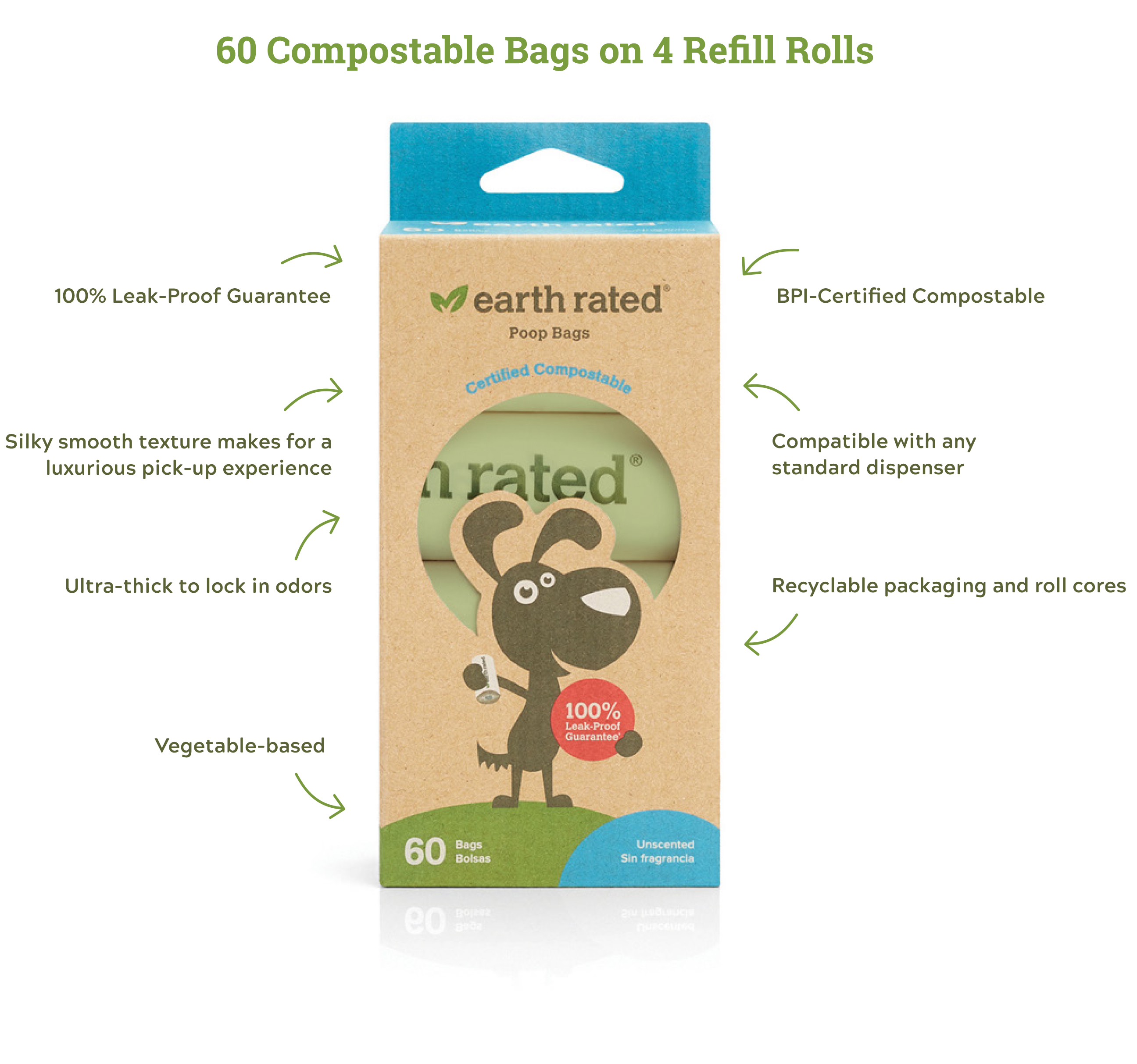 Warnings

BPI® – Compostable in Industrial Facilities: Check locally, as these do not exist in many communities. Not suitable for backyard composting.
Should only be disposed of in commercial composting facilities where pet waste is accepted.